The Shopping Center had his first visitors in 2002.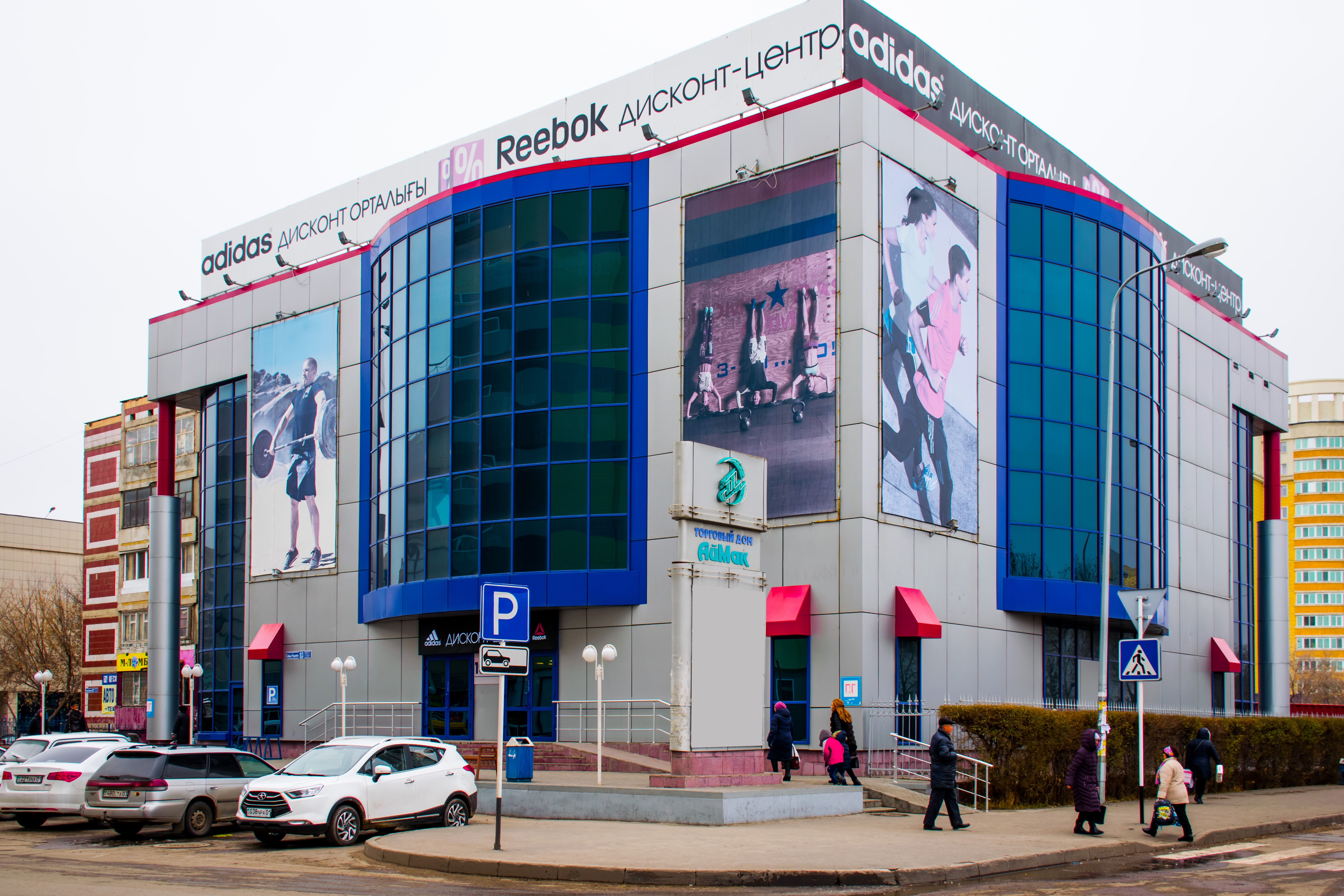 It is the first Commercial Property of the Company and one of the first commercial properties of Astana that offers qualitative sales areas for the entrepreneurs of the young capital.
Today the Shopping Center represents::
1) 1) 1-2 floor: Adidas-Reebok Discount Center. It is one of the biggest Discount Centers of CIS countries that offer sports clothing and shoes of the famous brand at stock prices.
2) 2) 3 floor: Narodnyui Store. Fast Moving Consumer Goods Store at low prices.